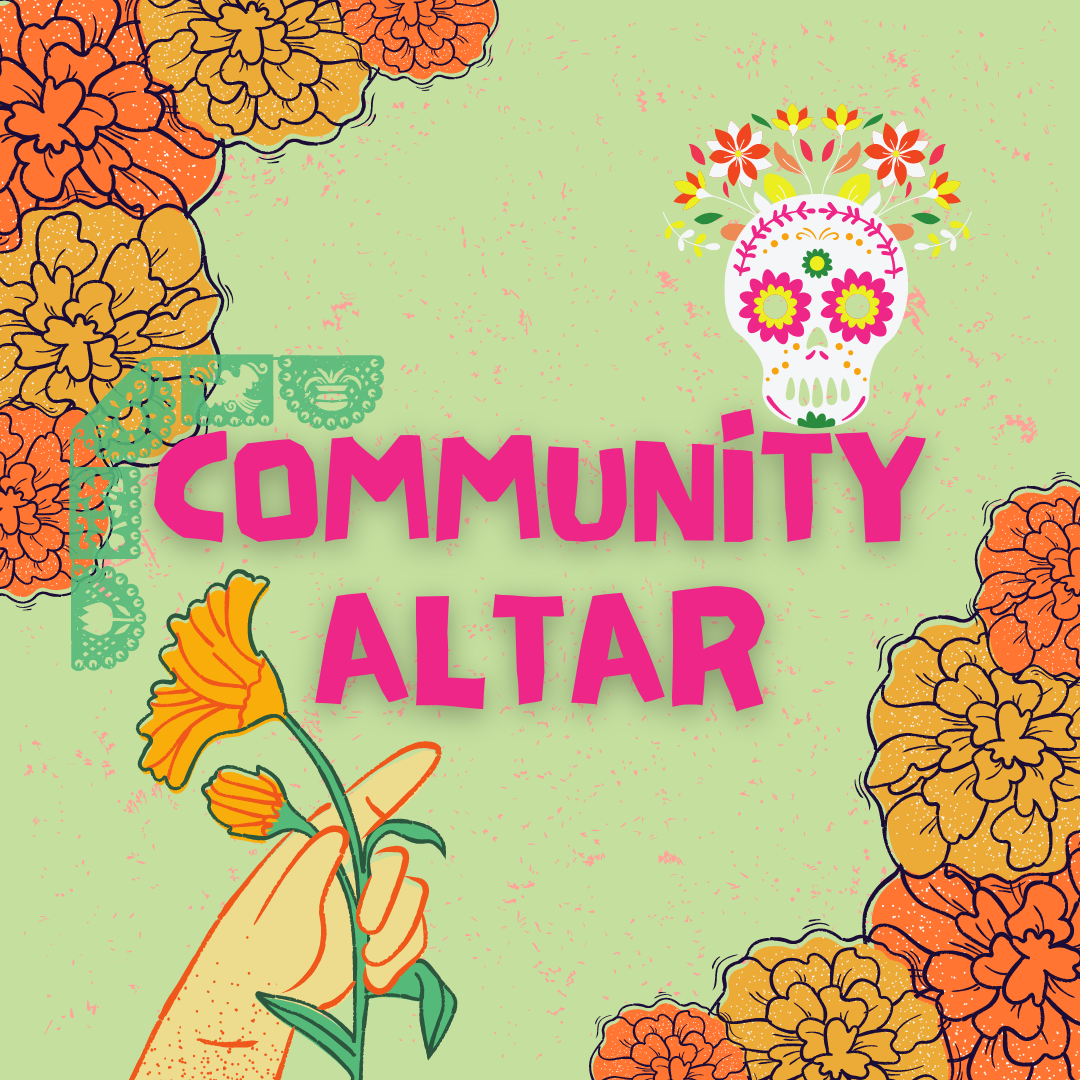 On Display September 11 - November 5
Día de Los Muertos or Day of the Dead is a holiday observed in many parts of the world with roots in Mexico that combines Indigenous and Christian traditions. It is a colorful celebration of life and death that features many festive elements such as altars, calaveras (skulls), candy skulls, pan de muerto (a type of sweet bread), flowers, candles, music, and dancing to name a few.
Starting September 11, we invite you to drop off photos of loved ones or pets who have passed away for our Community Altar in honor of Día de Los Muertos at the Second Floor Help Desk. We will return original photos after a photocopy is made for the display.
Visit the Community Altar until November 5 on the First Floor of the Library and learn about the history of Día de Los Muertos, as well as more about altars and ofrendas.